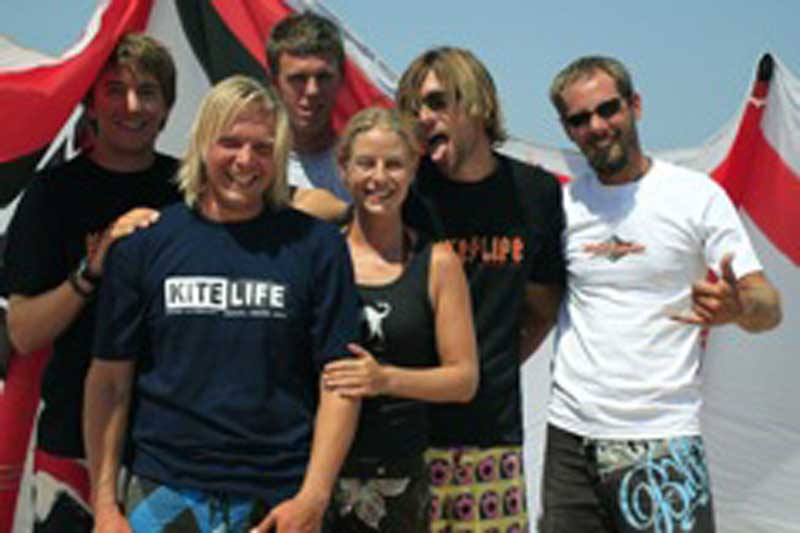 The winter season is over and summer is in full swing! We enjoyed an easy transition period all thanks to our new team of instructors who with their professionalism and hard work have made this possible. We now have a very multi-lingual school with French and Russian speaking instructors and of course English.
We have a great atmosphere going with Andre (Dr. Dre) from Russia, Alex (Frenchy), guess where he's from? Also new arrivals Ali and Dave from the UK.
Anyway, enough about those guys. What about me? For those who don't know me my name's Gaz and I came here as a wakeboard and ski instructor. Little did I know that the wind here is blowing most of the time which makes for very unpleasant wakeboarding! With this in mind I decided to make the leap to kitesurfing and if I'm quite honest, I don't wanna go back! We still rock the wake on no wind days but other than this you can find me in and around the centre as the new assistant manager.
Finally I'd like to mention how happy we are that the school is running so smoothly. This is impressive since the guys have only worked together for such a short time. Thanks from the management for all their efforts and long may it continue!