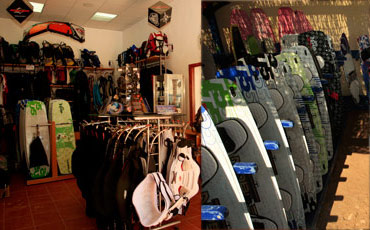 Yes we are happy to receive our 2009 equipment! So, once again we have a full range of the newest equipment on the market available for purchase here at the centre.
But how does this affect you in the meantime. Well, it means that we'll be selling off brand new and used kites from 2008. We still have Naish and Nobile kites in stock from 2008 and now is the best time to buy as the prices are just ridiculous!
Come to ask us in the office or send an email to: info@colonawatersports.com and we'll be happy to let you know what's on offer. If you're looking for just the one kite to complete your quiver then it's here that you'll want to test and purchase.
The real savings will come to those of you who want to take more than one kite. You could find yourself with a full set of new 2008 kites at a stupidly low price. So don't be shy, start thinking about what you need and get in touch!!!