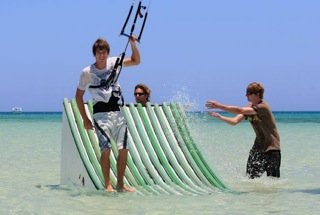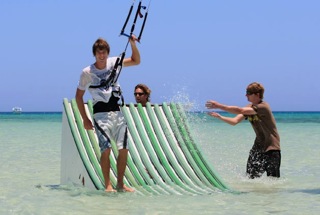 A great start to the summer as we welcome back some old friends and meet some new stars of the PKRA!
Its always nice to have Aaron Hadlow at the center and this time was no exception. Aaron came over with his photographer William Milne and his Mum came along to spend some time with her ever travelling son!
We had a lot of fun this week as Aaron decided it would be epic to get some footage riding the giant slider and the kicker. Therefore were now home to a nicely broken board but don't worry we forced him to sign it first.